News
Posted by CS User on
Properly caring for your tattoo while it's in the healing process, and beyond, is crucial to keeping your art looking its best.
Want to learn more about how C&S Medical & Tattoo Supply? Call us at 800.843.3443, or visit cstattoosupply.com.
Posted by Scott Wicks on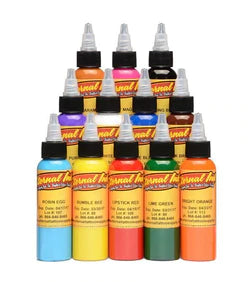 Getting Inked: Tattoos = Self Expression C&S Medical Tattoo Supply has all the supplies tattoo artists need to stock their shops and to enable them to continue booking appointments with clients looking to add ink in the name of express themselves in unique and meaningful ways. Permanent & Personal Tattoos are the ultimate form of self-expression, as without professional removal services, they're art an individual carries with himself or herself for life. Anything we choose to put on our body is a form of telling the story of who we believe we are and what we love… think: clothes,...
Posted by Scott Wicks on
Tattoo Artists: Color and Saturation are Key! Looking to bring your tattoo clients the most vibrant and rich ink colors possible? Of course you are, and C&S Medical Tattoo Supply has you covered. Enter the 12 Color Set from Chris Garver (link: https://www.painfulpleasures.com/chris-garver-12-color-set-solid-ink-1oz-bottles.html). Garver is a former Miami Ink cast member and is a connoisseur and tattoo artist practicing a versatile array of styles. His ability has brought him mainstream recognition and he currently works at Five Points Tattoo in New York City, NY. This set includes all of those vibrant custom colors in Garver's line, 1-ounce per shade packaged...
Posted by CS User on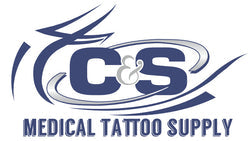 Struggling to find the supplies your tattooing or body piercing business needs in a reasonable time frame or at an affordable rate as we all face the struggles brought on by the COVID-19 pandemic? We at C&S Medical Tattoo Supply can help!